UPDATED 3/1/2021: COVID-19 Message from the CNF Directors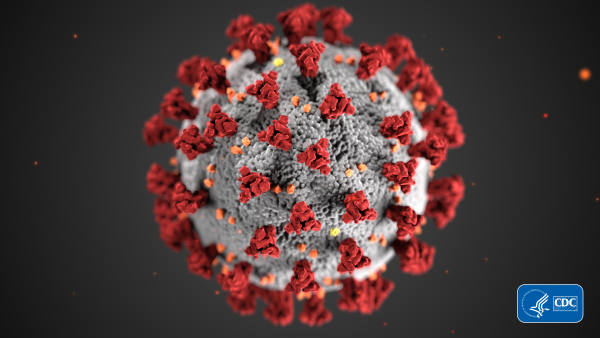 Updated 3/1/2021
At the present time, Cornell restricts all out of state visitors, and this limits access to the CNF cleanroom. The CNF continues to re-introduce current users and will accept and train new users that reside in NY state. Please contact our program managers Mike Skvarla and Chris Alpha and visit our web site to get the process started.

As the state, county, and University progress through the next reopening phases, the CNF will (with the guidance of the OVPR office) adjust its user protocols and policies.

CNF continues to remain open 24/7. Please remember to complete the Cornell daily check questionnaire every time you plan to be on campus, and continue to get tested through the Cornell surveillance testing process.

Thank you again,
Chris Ober and Ron Olson
Updated 1/8/2021
We must remain VIGILANT in our efforts to protect our community members and their families. Cases in the greater Ithaca area have increased and it is expected that more positive cases will be reported due to a surge from the holidays. It is imperative that COVID safety protocols be maintained at all times while working in the CNF and in your daily activities. If we all do our part we are hopeful we will continue to remain open and can avoid a future shutdown of the facility.

Please remember to complete the Cornell daily check questionnaire every time you plan to be on campus and continue to get tested through the Cornell surveillance testing process.

Thank you in advance for your cooperation and commitment to ensuring the safety of our community.

Some COVID Safety Protocol Reminders

Wear a face mask not only on campus and in the CNF but when out in public.
Practice social distancing.
Limit large group interactions, as well as gatherings.
Limit/avoid travel.
Wash hands regularly.
Sanitize workspaces and commonly handled surfaces, including cell phones and computers.
Most importantly, please do not come on campus if you are experiencing symptoms OR know you have been potentially exposed to a COVID positive individual.

Thank you again,
Chris Ober and Ron Olson
Updated 11/10/2020
Due to the recent rise in COVID cases the decision was made to pause all OUT OF STATE USERS from visiting Cornell and using the CNF cleanroom. This pause period is applicable to users from both contiguous and non-contiguous states. We hope this pause will be temporary and we look forward to welcoming all users back once the situation has improved.

The CNF will continue to remain open 24/7 for approved, in-state users. All approved external users, are asked to complete the steps needed to obtain a sponsored NetID. In addition, users must take part in the Cornell COVID-19 Surveillance Testing Program. Surveillance testing is mandatory for external users. If required COVID testing is not completed CNF access will be temporarily suspended.

Despite the challenges presented by the fluid nature of the COVID situation the CNF has been accepting and training new users. The team is using a combination of Zoom, CUlearn and one-on-one techniques in compliance with social distancing protocols to facilitate the new on-boarding process for user training. If you are a new user who wishes to gain access to the CNF please contact Program Managers, Mike Skvarla and Chris Alpha. You are encouraged to visit the CNF web site in order to get the process started.

The CNF is working diligently to ensure the health and safety of the entire community and appreciates everyone's patience and understanding.

RELEVANT RESOURCE PAGES